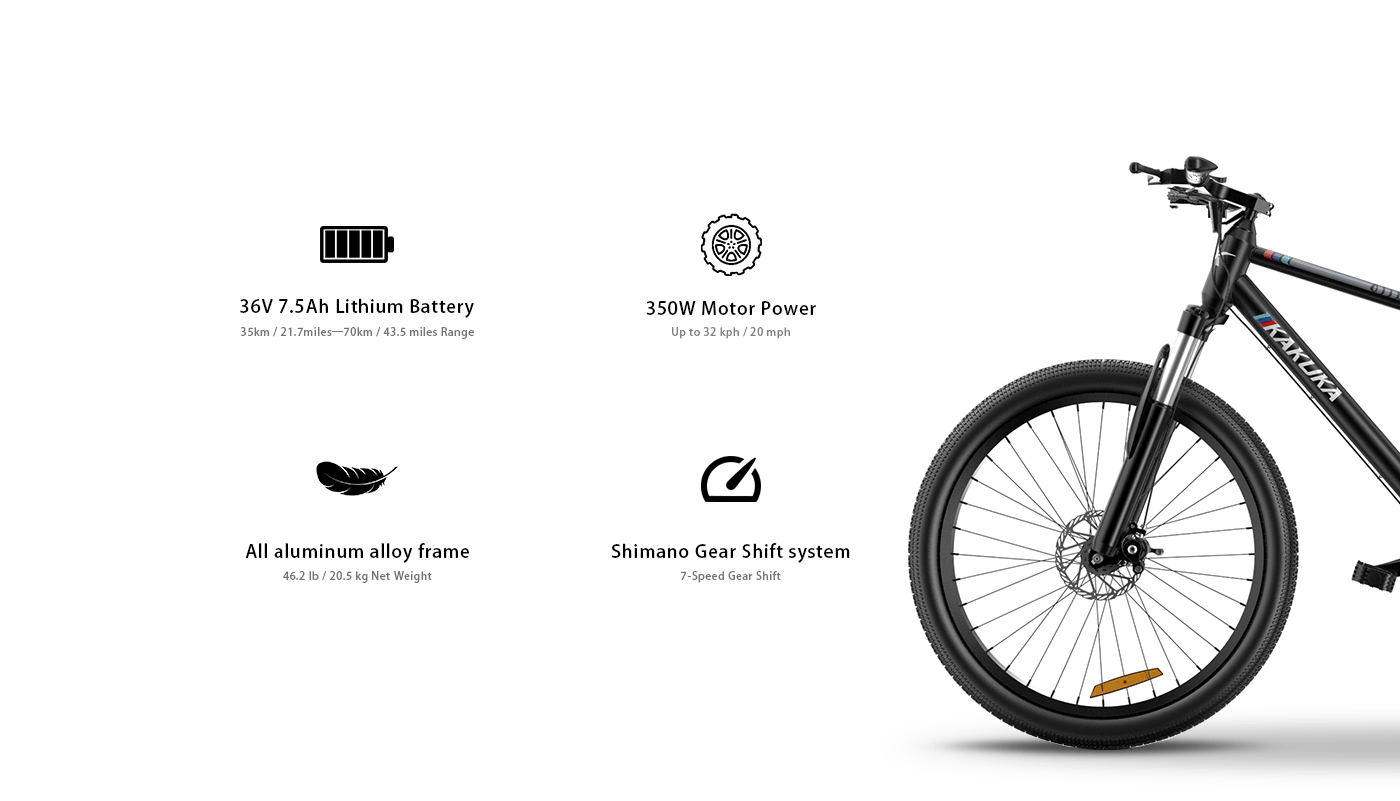 Kakuka K26 is equipped with an integrated digital handlebar display that is multi-functional and with a working temperature range of-20℃ to 60℃, which ensures good mechanical performance of the visibility.
Customizable Parameter
Kakuka provide the option to change the limited speed. The optional speed setting range from 12 km/h to 32 km/h. The default Max speed is 32 km/h.
How to change the limited speed:
①Long press the ▲ and ▼ buttons to access the setting interface.
②Press the ▲ or ▼ to adjust the speed range.
③Press and hold the [ M ] key to confirm.
With Shimano 7-gear shifter, you can choose low gears to accelerate from a standstill, or to climb a steep hill, and at the other end of the scale high gears help you to achieve high speeds without over-revving to enjoy effortless riding.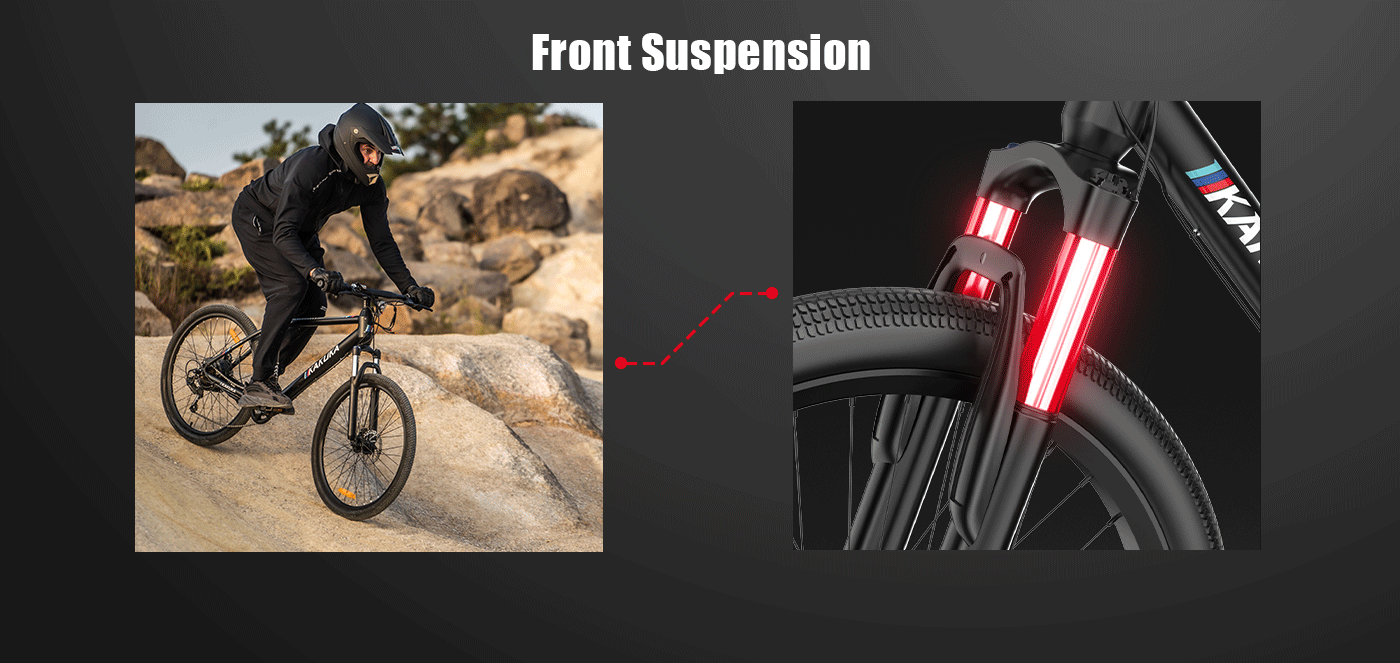 The air suspension helps to absorb the initial impact of bumps, roots, and whatever else you come across on the trails.
Build Your Durable E-bike
K26 designed with the mounting ports for fenders/mudguards.
Fenders/mudguards do a good job of keeping the e-bike clean, reducing the amount of maintenance you have to do and greatly increasing the longevity of your components. Choosing the right mudguards or fenders for your e-bike!