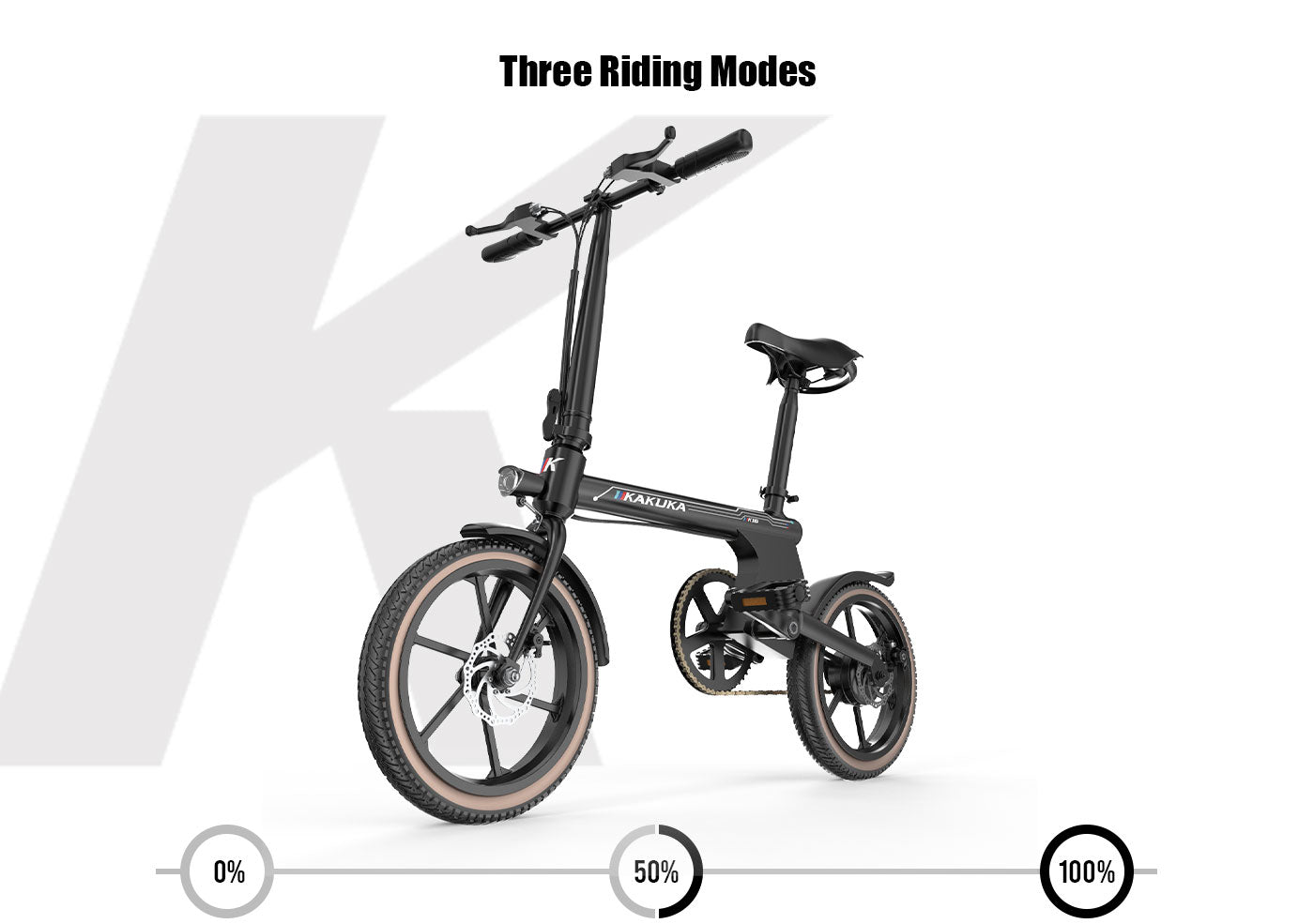 Classic Mode
Pedaling as a conventional bike.
Pedal Assistance Mode
Start the e-bike and adjust it to the proper gear. Don't twist the throttle, pedal the bike as usual and PAS mode will automatically kick in to help you save energy. Enjoy the comfortable PAS ride for up to 37 miles per charge!
Pure Electric Mode
Long press the power button to start the e- bike, adjust to the appropriate gear (1—5 gears available). The bike is in pure electric mode. Twist the throttle and go.
All-Black Exterior & Ultra-Clean Lines
Boasting all-black exterior and ultra-clean lines that takes inspiration from simple geometric shapes.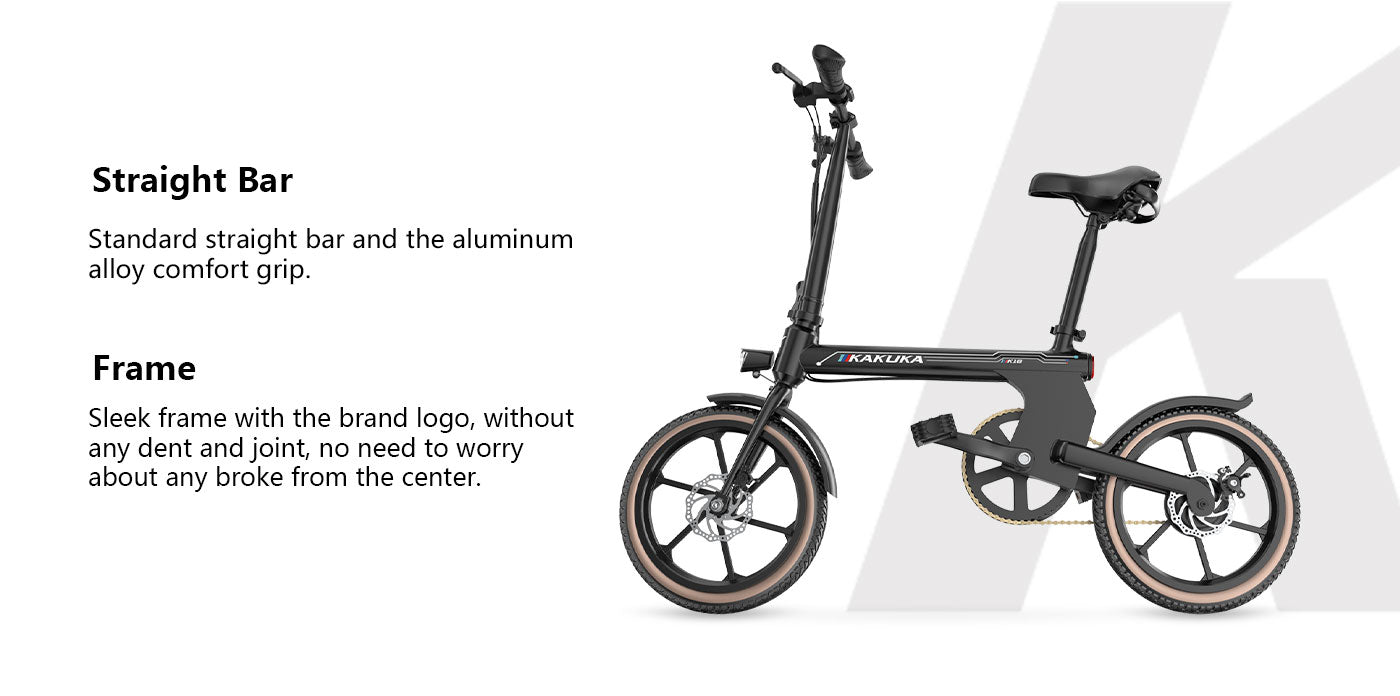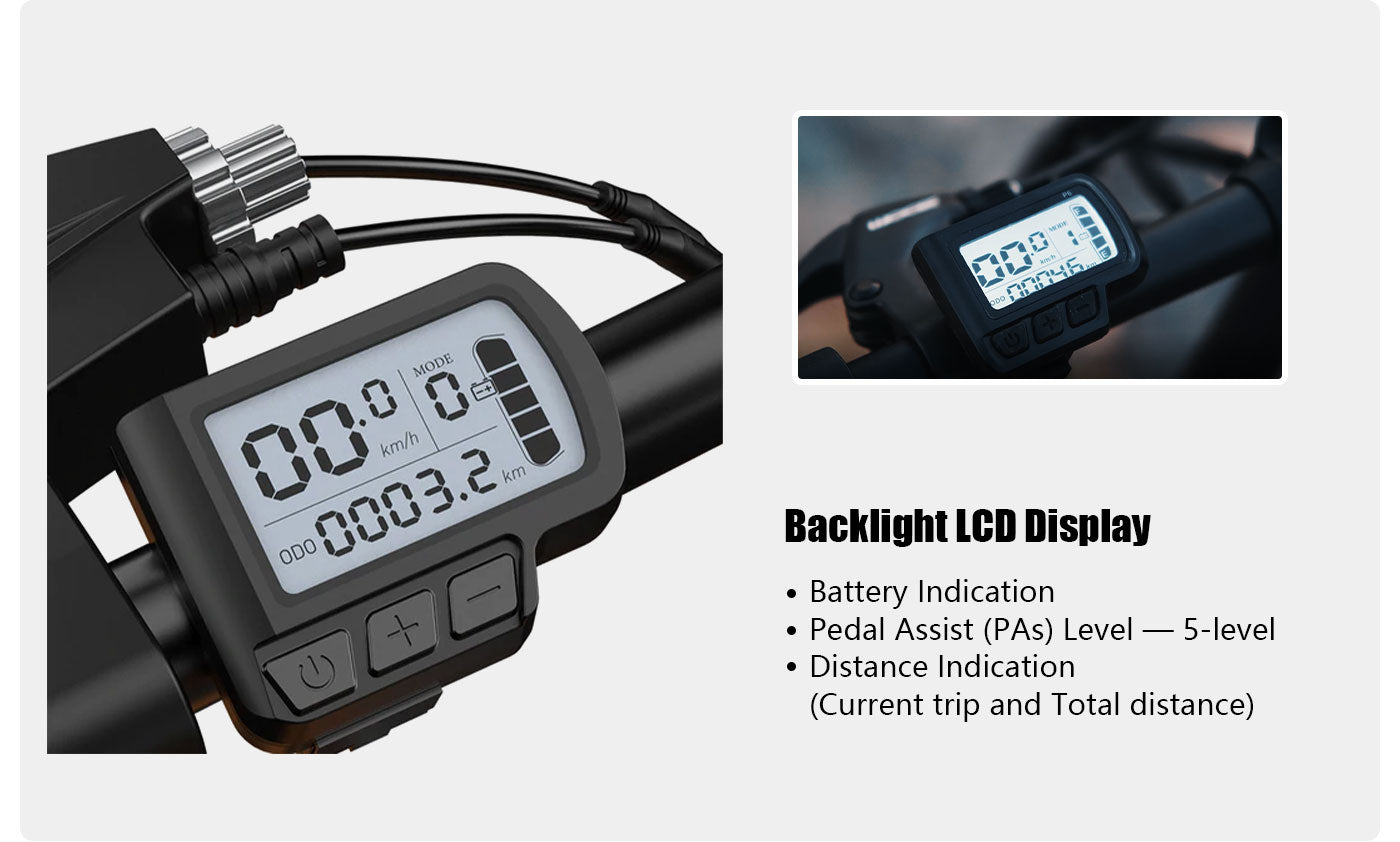 Ergonomically Designed
All we want to offer: more comfort. Cushioning saddle helps riders to handle the small bumpers on the street; Easy to adjust the seat tube height and the sitting position.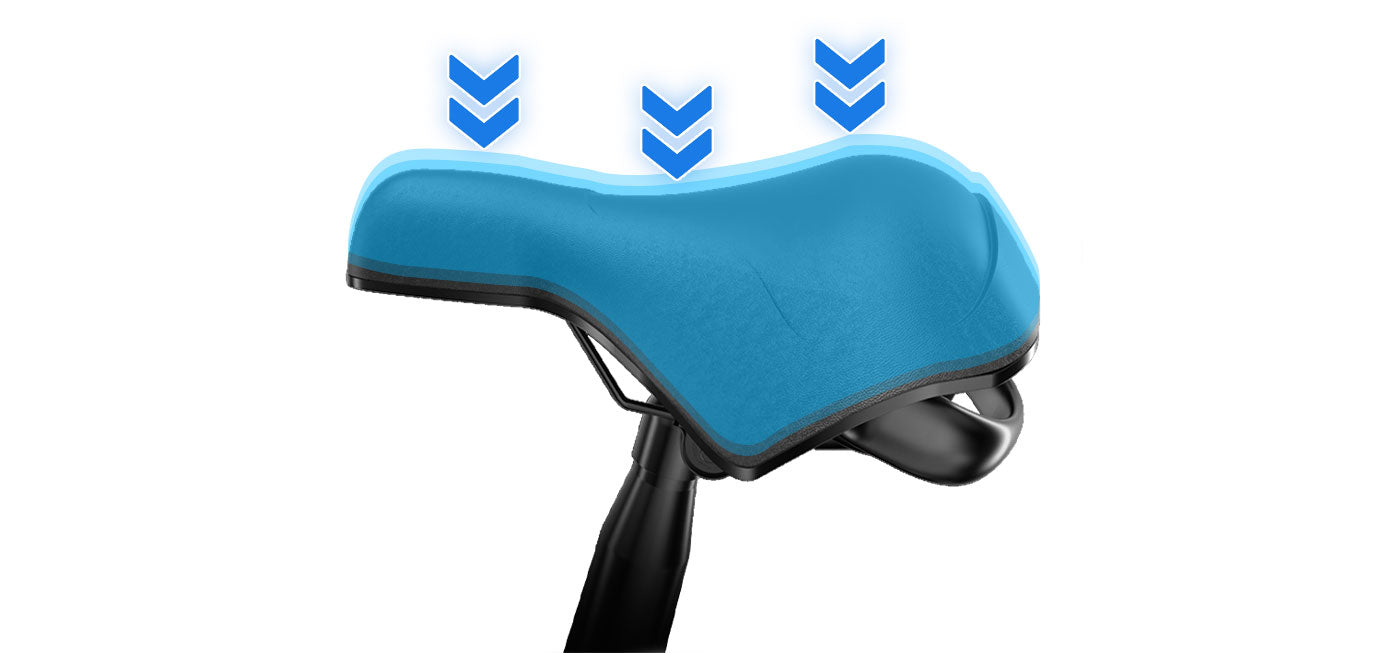 Comfortable & Resilient Saddle
Designed for recreational cycling and cruising, offering a comfortable riding, better suited to the type of riding you do and your body mechanics.