Technical Specifications
Rear XOFO Motor
A more powerful 350W brushless motor ensures full performance on uphill climbs, plus a Shimano 7 gear shifter to get you out of long, breathless climbs.
Disc Brakes
Disc brakes are more stable at higher speeds and resistance to brake faded. Compared to the traditional drum brake, disc brake performs better in wet conditions.
Lithium Battery
18650 power lithium battery with 36V voltage and 7.5 Ah capacity achieves an energy conversion efficiency of 85%, laying a solid foundation for a range of up to 43.5 mlies.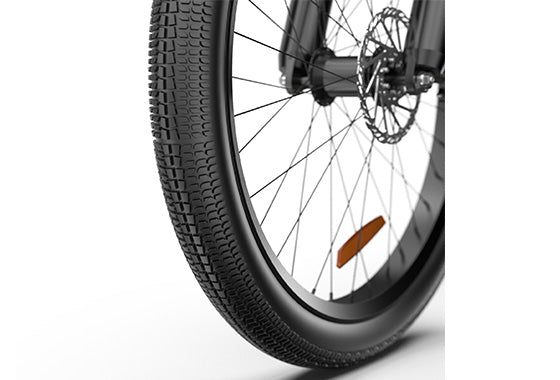 Puncture-resistant Mountain Bike Tire
The thickness of tires means that sharp objects cannot penetrate them easily.Protective Layers on the Inside, protects the inside of the tire, thus reducing the chances of punctures thoroughly.