Technical Specifications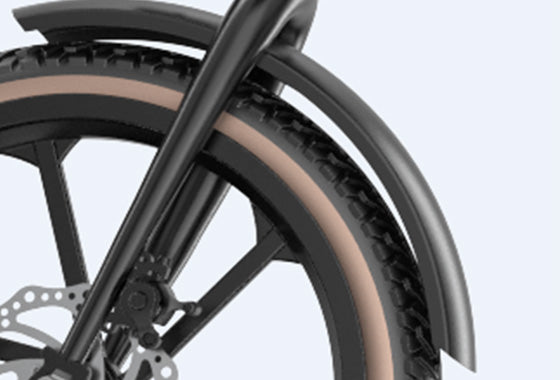 Fenders : Cleaner & Practical
Front and rear wheels fitted with the fander to provied excellent levels of protection to rider and e-bike, catch the spray thrown up by the wheel. It's an absolutely practical part of daily life.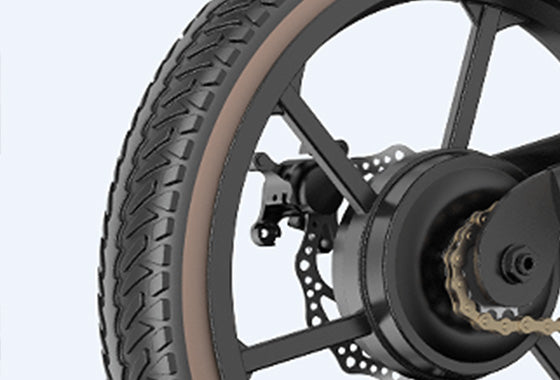 Anti-skis & wear-resistance tires;
Equipped with the 16"*1.95 tires, which offer excellent handling and grip with anti-from punctures, this one has small tread but maintains traction on dirt and gravel.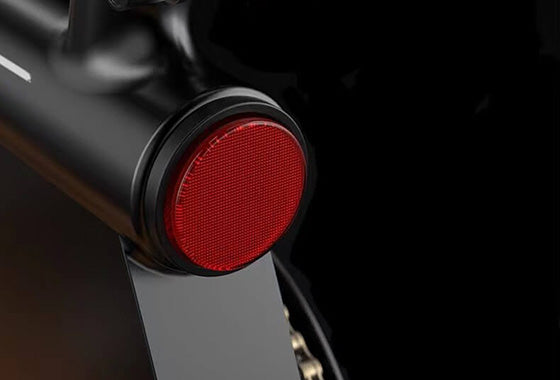 Rear reflector
Made of high quality ABS housing and PC lens, it is waterproof and shockproof. Whether you choose to travel at night or during the day, the rear reflector will make your journey safer.
Brushless motor
Equipped with high performance brushless geared motor with a top speed of 15.5mph, the endurance is 20% stronger than the normal one, and the starting torque is larger, which guarantees smoother upwind climbing.